Normally I'm not one to really get excited over rumors because most usually go nowhere especially when it comes to movies and television. Many a great idea has remained on the cutting room floor or in developmental hell while less than creative products get the green light all the way to the finish line. But DC President and Chief Creative Officer Geoff Johns dropped a helluva teaser recently at the Television Critics Association press tour simply by saying " We are talking about Hitman", referring to the classic Garth Ennis and John McCrea series in the late 1990s.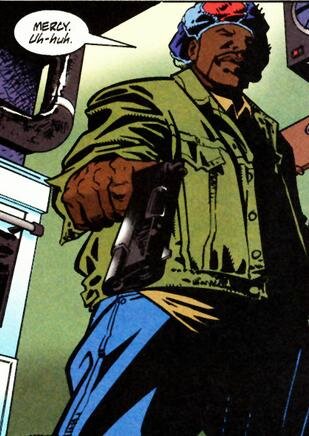 For those who are unfamiliar with the character, Tommy Monaghan was a simple wisecracking alcholic Hitman hailing from the Cauldron, a little crappy suburb in Gotham City. His first appearance was The Demon Annual #2 during the often forgotten Bloodlines event where he is attacked by a grotesque alien and gains superhuman abilities specifically x-ray vision and limited telepathy. Along with his military training, he dons the sunglasses and takes the moniker Hitman, earning  a reputation of taking on metahuman and supernatural contracts deemed too dangerous and expensive by those willing to hire such people. Centered around a bar called Noonans, Ennis and McCrea created an unlikely group of characters and scenarios to fill the series with an ensemble unlike any other and for good reason. Tommy and his friend Natt The Hatt could often found themselves battling demons, zombies, or radioactive Santa Claus's ( yeah really) while also dealing with every day life problems like bills, loss, depression, anxiety and the fact that their careers rarely came with a happy ending.
Ennis classic humor always came into play as he had Tommy interact with a great majority of DC characters and often poked fun at the serious and sometimes oversaturated quality and quantity of superheroes at that time. He had great respect and reverance for Superman as seen in the award winning Issue "Of Thee I Sing" but had no problem making Darth Vader jokes in the presence of Batman. The characters evolved and changed and you grew to care for them, you laughed at their crazy adventures and mourned their losses or when they did something REALLY stupid. John McCrea was with Garth for most of the ride and his style never failed to disappoint. I sincerely hope that Geoff Johns teaser leads to the development of a Hitman TV series because that will definitely be one heck of a wild ride especially with the dinosaurs.