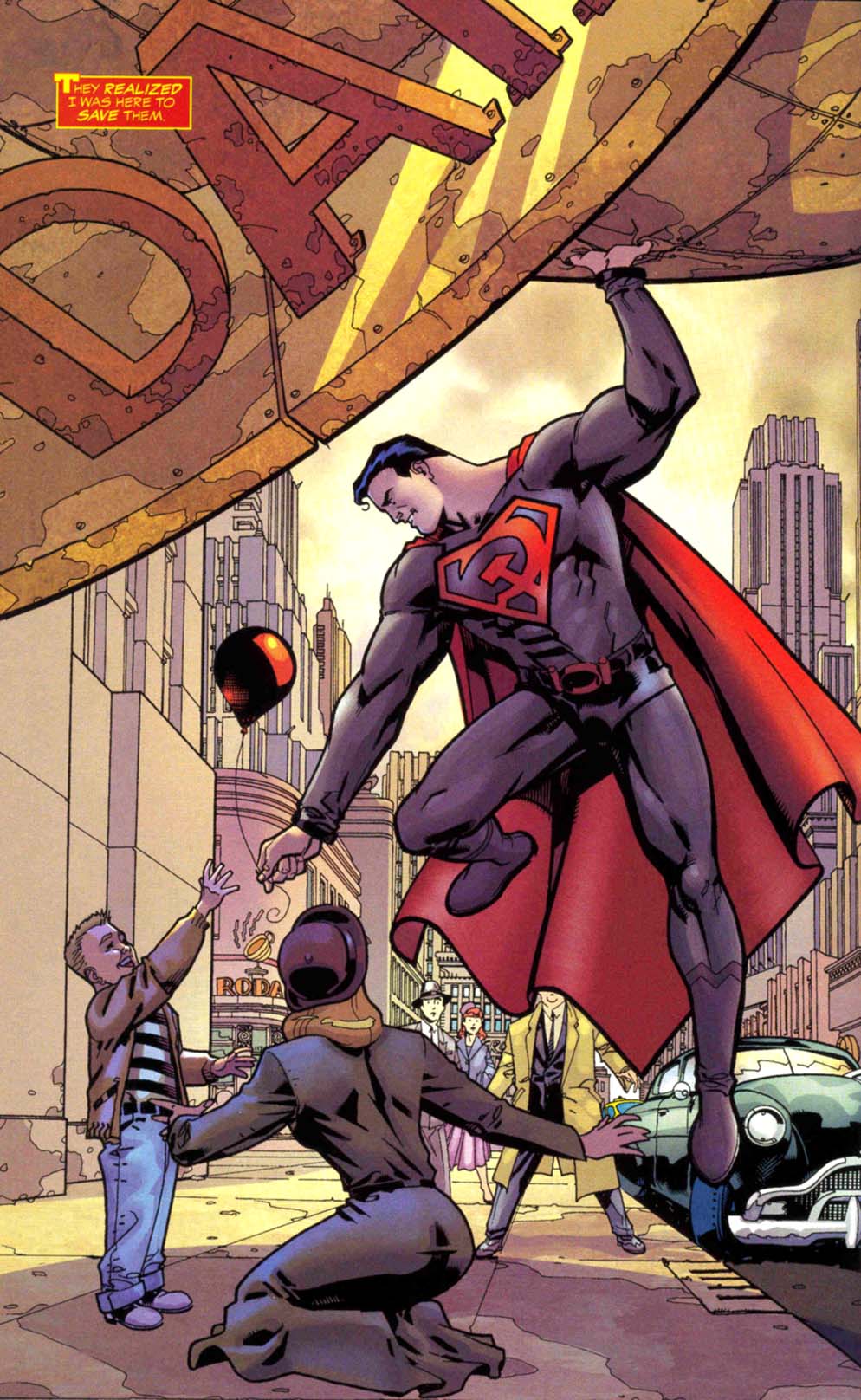 The latest DC Animated film Gotham by Gaslight was released February 6th on Blu Ray (don't worry, we're gonna see and review it soon) but producer and animation legend Bruce Timm already has another classic Elseworld in mind for the next movie: Mark Millar and Dave Johnson's Superman: Red Son.
We at Iron Age Productions already had this already iconic Elseworld on our list for Elseworlds that would be awesome to adapt http://ironagecomics.com/animatedelseworlds-1/  for many reasons. The first and most obvious is that it poses a question that's just itching for debate: What if Superman's rocket crashed in the Soviet Union instead of the United States? Imagine Superman being raised within the motherland of Communism and becoming "a symbol of Stalin, Socialism and the international expansion of the Warsaw Pact."
The other exciting reasons which make Elseworlds so exciting is seeing what differences could become from a different turn of events. Mark Millar stated that this idea was something he had been working on since he was a teenager and the advance planning and thought clearly shows in this simple three issue series. From a timeline of 1950 to the present day, we see historical characters such as Joseph Stalin and President John F. Kennedy interacting with Lex Luthor or Princess Diana of Themyscira. We witness Lex Luthor and Superman become enemies but now with international politics adding weight to their iconic enmity. We see an anarchist Batman drop one of the best lines about humanity I've ever read in a comic. In Superman: Red Son, we see DC characters re-imagined in a world where a god who believes himself as a Champion of the common worker struggles with how he can properly protect this planet. If the clips from Gotham by Gaslight show anything, the creative forces at DC Animated aren't afraid to deviate from the source material to add new and interesting characters. Even if this is an idea hinging on the success of Gotham by Gaslight, the possibility of this Elseworld and other great stories like it being made into full length movies truly makes me truly look forward to tomorrow.